Barber's Gin – a classic London Dry Gin
This time this gin fell into my arms in Santiago de Chile. He almost waved at me when I walked through the shopping mall looking for something to eat. The Barber's London Dry Gin is a gin you can get worldwide. I haven't seen it in Germany yet – so I'm happy to introduce it to you now.
Altogether 4 different Botanicals give the Gin its very classic London Dry Gin Aroma. Beside the elementary important juniper you can find coriander from Morocco, thyme from Spain and angelica root from France in this London Dry Gin.
I bought the Barber's Gin for a very fair 22 Euro for the 0,7 Liter bottle. In addition there was a nice mug in the gift box which I cannot take with me because of my stay abroad. The design of the gin-bottle is very classic – little playful and looks at first glance somehow fitting into the history of Barbar's Gin. If you want more information about the classic London Dry Gin you can visit the website of the company or the gin. Here you can go to the homepage of Barber's Gin.
How does the Gin smell?
Let's come to Nosing of Barber's Gin. The bottle of gin is equipped with a screw cap. It looks as if the manufacturer simply wanted a cap on the bottle without thinking about the external effect. When I opened the cap a juniper aroma was already coming out of the bottle. In the nose the Gin works very Wacholder emphasized and gives the other Botanicals hardly the chance to take over the upper hand and/or a role in the Nosing. In the background you can see some botanicals that fit together well.
How does the Barber's Gin taste like?
Now we come to the actual Tastings of the Gins. As always pure without ice to really taste all the flavours. I tip the glass slowly and the gin flows into my mouth – the tip of the tongue feels cool and the very dominant juniper aroma fills my whole mouth. I leave the Barber's Gin in my mouth for a few seconds to be able to taste all flavours clearly. Besides the juniper the Angelica root plays a very important role. In the overall impression the Barber's Gin leaves a very bitter and strong – rather masculine impression. The aromas of the 4 Botanicals all come to the fore and result in a very coordinated impression.
Tasting summary Barber's Gin
The Barber's London Dry Gin is a delicious London Dry Gin without much finesse. If you're looking for a tasteful adventure, you probably won't be happy with the gin. Whoever is looking for a solid gin for a tasty and straightforward Gin Tonic is in good hands with the Barber's Gin from England.
classical London Dry Gin
Wacholder is clearly in the foreground
little finesse – straightforward taste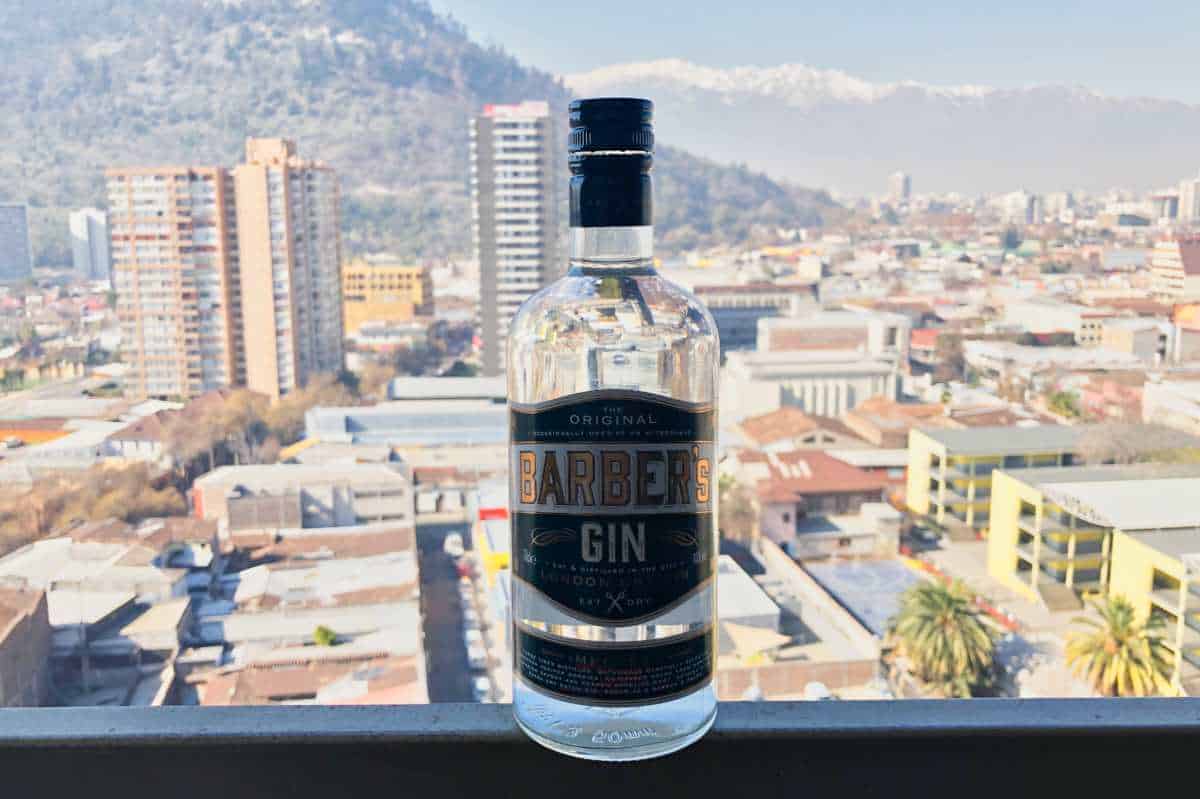 Translated with www.DeepL.com/Translator